Maharashtra NTSE 2017-18 Question Paper MAT
Download Maharashtra NTSE 2017-18 Question Paper MAT PDF. Maharashtra NTSE is Level 1 examination for eligibility to 2nd Level NTSE and it is been conducted by Maharashtra Board. You can get all Maharashtra NTSE Level 1 Exam previous year question papers at aglasem.com for free. Maharashtra NTSE past year papers will help you prepare for upcoming examination. Based the merit of Maharashtra NTSE examination cut off students are recommended for National Level NTSE exam. These NTSE Question Papers will help you understand the exam pattern, level of questions and most important topics.Maharashtra NTSE 2017-18 Question Paper MAT is given below.
More Detail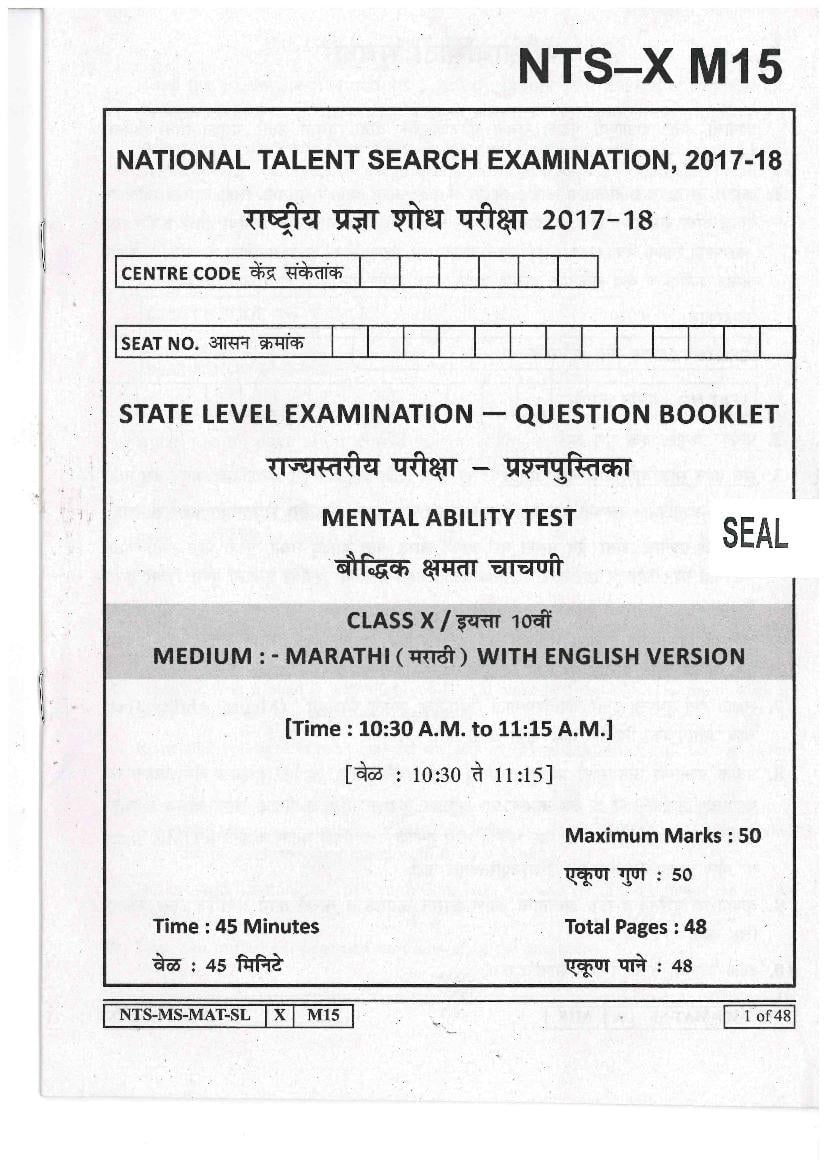 The Maharashtra State Board of Secondary and Higher Secondary Education is a statutory and autonomous body established under the "Maharashtra Secondary Boards Act" 1965 (amended in 1977).
---
AglaSem is an Indian edtech company that specializes in education related services and products.
About Company
At the largest student guidance portal, get updates and preparation material of school studies, entrance exams, college admissions, government jobs, talent search exams, olympiads.
Follow Us
© aglasem.com. The materials and information provided on this website are for reference purposes only.