ICSE Class 10 Specimen Paper 2022 Hindi Semester 1
These ICSE semester 1 papers are designed according to the ICSE 2022 syllabus and current marking scheme. ICSE Sample Paper 2022 for Hindi helps in revision and gives good practice to students to solve any type of question in the semester 1 exams for Hindi subject. Get here ICSE Class 10 Specimen Paper 2022 Hindi PDF for semester 1 exams.
More Detail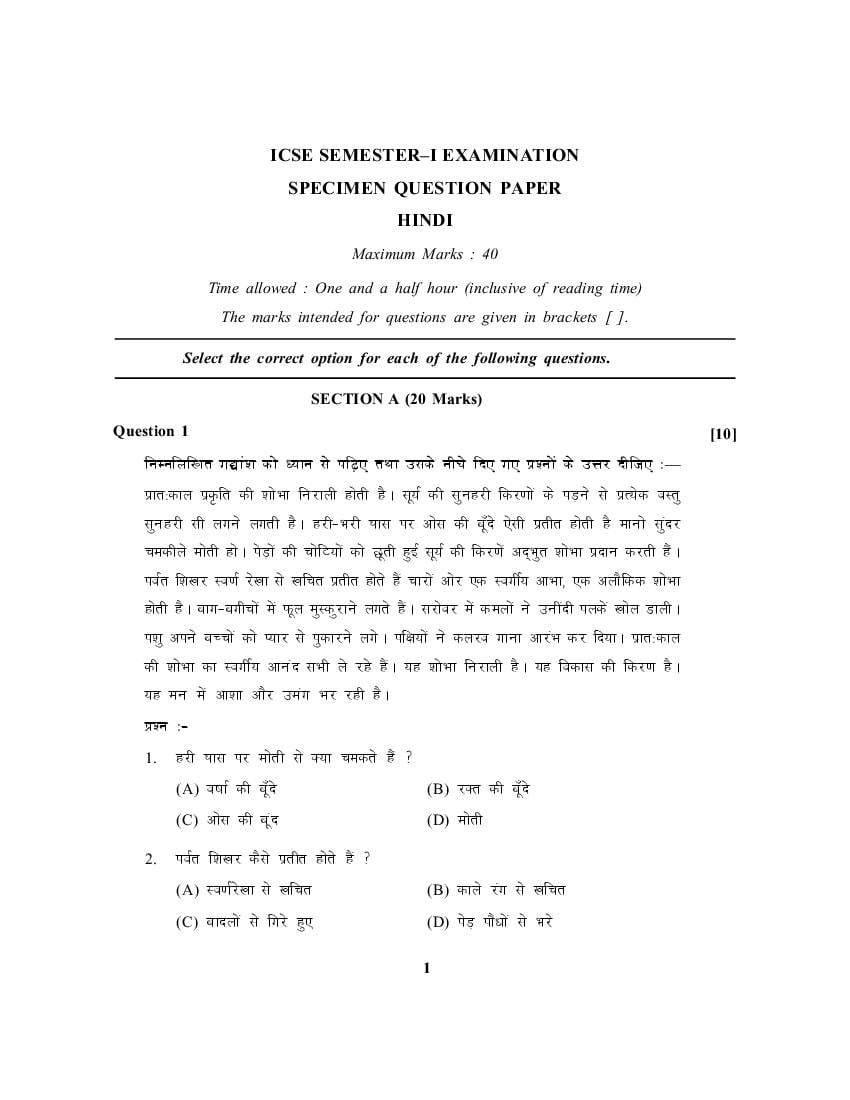 AglaSem is an Indian edtech company that specializes in education related services and products.
About Company
At the largest student guidance portal, get updates and preparation material of school studies, entrance exams, college admissions, government jobs, talent search exams, olympiads.
Follow Us
© aglasem.com. The materials and information provided on this website are for reference purposes only.